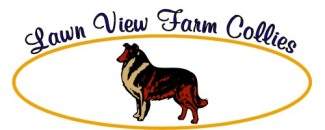 "Collie puppies born 12/12/05."

All the pups have been sold except Ivy and it looks like we will be keeping her.


The Following Pictures are of the Puppies at 13 Weeks Old
"The puppies have grown so fast. We have been teaching them to come and sit in front of us before getting petted. They also look forward to grooming and tolerate their brushing ritual very well. Camelia, Genesis and Ivy love to romp on the lawn and in the March Wisconsin snow storms! Their individual personalities are really showing, but they are all kind and loving pups and even put up with Kyle loving them the way only a 2 year old can!"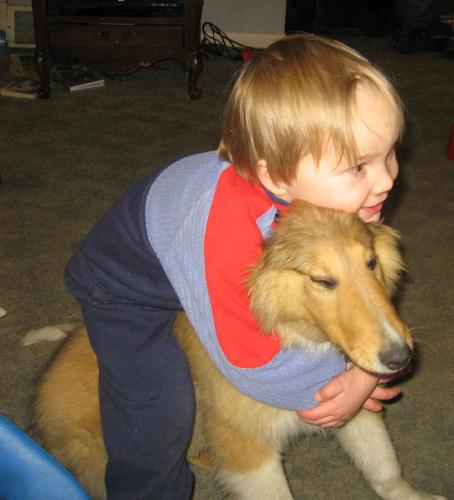 ---

The Girls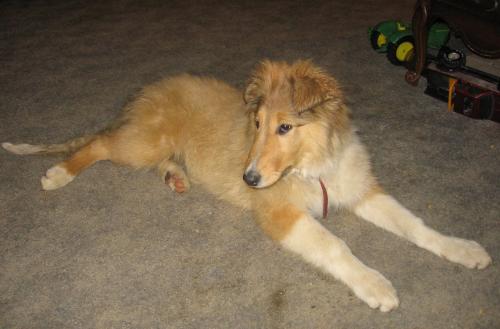 "Camelia"
Camelia was sold to Rick and Alice from Sun Prairie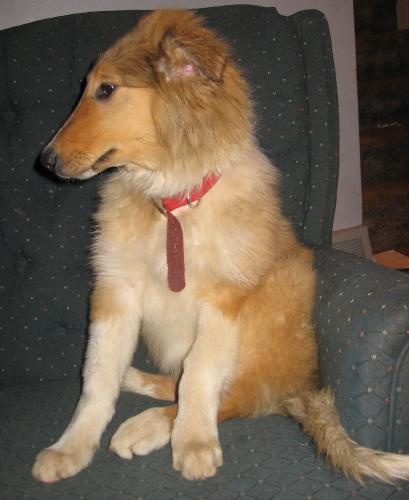 ---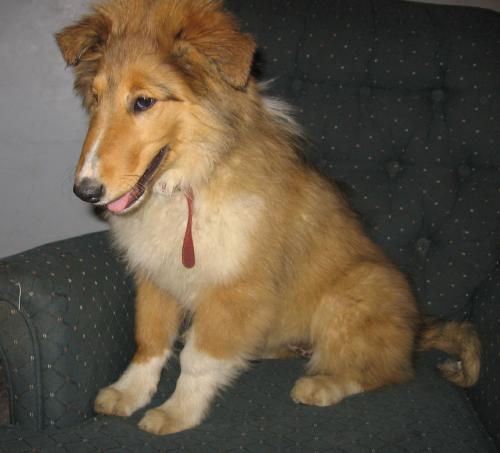 "Ivy"
---

The Boys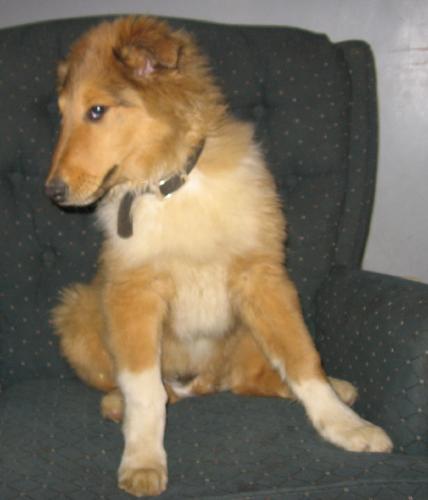 "Genesis"
Genesis was sold to the David Leis family of Wilton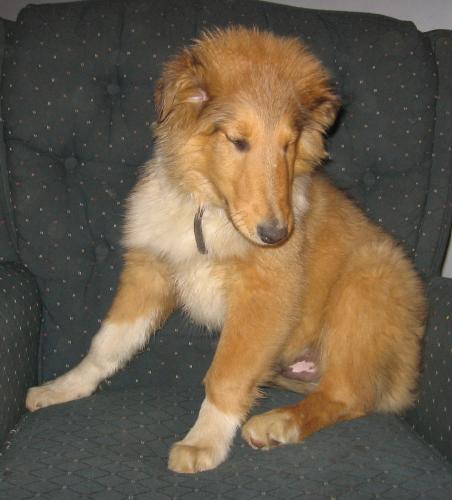 ---
COLLIES HOME
Pictures of the pups at 1 weeks old
Pictures of the pups at 4 weeks old
Pictures of the pups at 5 weeks old
Pictures of the pups at 6 weeks old
Pictures of the pups at 8 weeks old
Pictures of the pups at 13 weeks old

You can e-mail us at
lawnviewfarm@yahoo.com
© Copyright 2005 2WhiteWolves